Developing Professional Day Traders
Learn how to become a profitable day trader with our industry leading online trading course and trading room. Master the Futures & Stock markets with our proven and easy to follow strategies.
Our Professional Trading Course
Take your trading to the next level with our easy to follow trading course. Learn our proven day trading strategies and develop your edge. Perfect for all skill levels.
Learn more about our industry leading course
Achieve Financial Freedom
Take control of your life and take those first steps toward financial freedom. Be your own boss, work from home, and become a part of an exclusive and rewarding industry.
About Us
Vanquish Trading was started because we believed in offering a fully transparent and authentic approach to learning how to trade the financial markets. We're tired of fake financial gurus/mentors that are feeding false hopes and dreams to young aspiring traders. Our goal here at Vanquish Trading is to teach you how to become a confident self sufficient day trader. We've designed a course that cuts through unnecessary topics and gets right into proven strategies that make money. If you're tired of being fed false hopes with no results to show for it, take our course and see what sets us apart form the rest.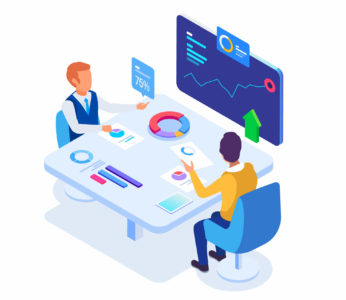 Our Members Love Us
Testimonials
"I think what sets this course apart from others is how professional the online platform actually is. The course is easy to use, easy to follow and everything is just laid out perfectly. I've had online college courses that were laid out worse than this. If you're serious about learning how to day trade, don't hesitate to join."
Manny, Beta Tester
Discord - Manny23
"I've learned more in 2 weeks here at Vanquish Trading than I have in 1 year trading by myself. The course taught me how to see the markets more clearly and how to spot significant levels to trade off of. And the trading room has been great for giving me the confidence to take trades based off my analysis."
Alex, Community Member
Discord - alex98
"I've been trading Futures and Options for a long time now, but I've always struggled with consistency until I joined Vanquish Trading. The course has taught me how form a trading plan and wait for high probability setups to come to me. It's more than just a trading course, it's also mindset training to help you become a better trader."
Jeff, Community Member
Discord - jeffb43
Frequently Asked Questions
The Futures Market is one of the most widely traded and liquid markets in the world. Offering a wide range of products such as the E-mini S&P and Crude oil, all through one regulated central exchange. And with the newly added Micro E-mini contracts, the Futures Market is more beginner friendly than ever. At just $5/point per contract, the Micros allow such great flexibility for traders of all skill levels. 
The question that we hear the most is "Should I trade the Stock Market, Forex, or Futures?" While each market does have its own set of positives and negatives, there is one thing that is 100% for certain. Forex is by far the worst market that any retail trader can trade. Forex is a highly manipulated market that is dominated by the largest financial institutions in the world. To make it even worse, there is little to no regulation, and no accurate volume data. Both the Stock Market and Futures markets are regulated exchanges with completely transparent volume data. This is a huge advantage for retail traders. What gives the Futures market an edge over the Stock market is that there is no PDT rule. The PDT rule limits the amount of trades you can make in a week to 3 unless you have an account of at least $25,000. Not ideal for beginners. The Futures market is the sweet spot for aspiring day traders.
At Vanquish Trading we will never feed you false hopes. Trading is hard, plain and simple. But we have designed a course that cuts through unnecessary topics and gets right into proven strategies that make money. Our fully transparent Live Trading Room allows you to follow our head trader with detailed entry and exit notes to gain real world experience. You will not find a course or trading room like ours anywhere else.
Join Our Community of Happy Students​ Today!
Be surrounded by like-minded traders and earn as you learn in our Live Trading Room.